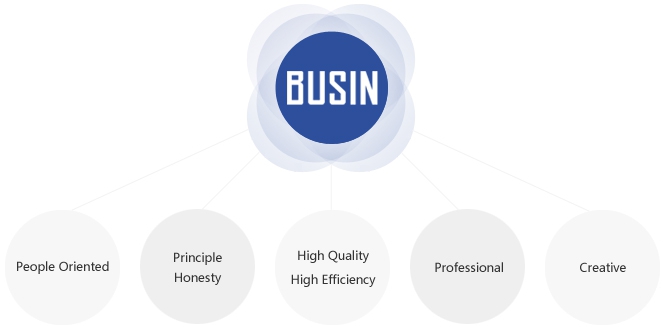 BUSIN technology Co., Ltd. is a high-tech enterprise of commercial POS system and POS peripherals, integrating the R&D, production, sales and service. Our products are widely used in stores, supermarkets, boutiques, restaurants, hotels and other service industries. With human resources, and experience in system integration area, we provide a variety of information management solutions, to help customers in high-level efficiency and profits.
BUSIN technology Co., Ltd has patents in appearance and invention.
BUSIN technology Co., Ltd passed the ISO9001 quality management system certification, the products passed 3C, FCC, CE,UL, GUV and RoHS certificates. BUSIN technology Co., Ltd is Intel's strategic partner in China market, and core partner of ELO, CHERRY, Samsung, Fujitsu, Seiko technology. The company is committed to provide high performance and stable products for customers.
BUSIN technology Co., Ltd manufactures full series of POS machine and accessory parts with independent R&D, products series are now with 3rd generation POS, all-in-one POS, split-type POS, touch all-in-one POS, touch split-type POS, dual-screen all-in-one POS, dual-screen split-type POS, POS peripheral (receipt printer, customer display, programmable keyboard, LED display, cash drawer, POS cabinet, DC power supply module, card reader and keyboard blinding technology). We can provide the hardware solutions of intelligent management in various industries and high efficient service for customers.